Welcome to the Help SAVE Foundation
Did you know?
[ditty_news_ticker id="68″]
"SAVE" Survivors Advocating for Violence Education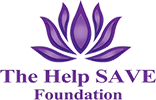 The
Help SAVE Foundation
is a community based organization providing programs to educate law enforcement and social service professionals about the challenges that domestic violence victims face when coming forward.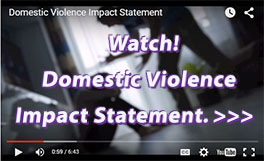 Through educating first responders to understand Project "Bright Futures"viesa victim's point of view and providing them the tools and education needed, we can achieve our goal of helping domestic violence victims become survivors.
The Help SAVE Foundation is a non funded, non profit 501(c)(3) organization relying on donations and volunteers to keep this program running.
Our Goals
Providing quality education to law enforcement and social workers so they can successfully empower victims and their families to live a life free of fear and domestic abuse
Offering support to our local women's centers
Providing programs for the children of domestic violence
Speaking to teenagers about domestic abuse and the signs of an abuser
---
Project "Bright Futures"
On 7/18 we launched Project "Bright Futures" which ran from July 18 to August 12, 2016.
A big thank you to everyone in community that donated back packs and school supplies for children of Domestic Violence. Thanks to you we were able to help 100 children start the school year off with new backpacks and a smile.
Project "You're Beautiful"
Thank you to our community for your fantastic support of our Project "You're Beautiful" Campaign which ran from December 1, 2015 to January 3, 2016.
Due to your tremendous support and donations we were able to provide women's shelters throughout Massachusetts, Rhode Island and Connecticut with handbags filled with necessities like toothpaste, shampoo, hair accessories, nail polish, writing pads, pens and things that make a women smile.
Upcoming we will also be bringing contributions from this campaign to shelters in New Hampshire. We could not have achieved these remarkable results without your help!
---
By Kathleen McKiernan
Nov. 27, 2015 at 8:06 PM
FAIRHAVEN — As she headed to an area police station, Jennifer Blum held in her hand a cell phone containing recorded messages from her ex-boyfriend describing how he would kill her.
At the time, in 2013, she saw the police as her refuge: an escape from 13 years of domestic violence and the fear, an end to the threats and abuse.
For 13 years, he would put his hands around her neck, leaving her gasping for air. He would come home and ask her which wall she would like her "head splattered on," Blum remembers. He brainwashed her into believing no one would help her… [ read full story ]